Remix OS you can have in your hands a version of Android completely functional and adapted for a computer in a few minutes and easily.
Remix OS, an operating system based on Android that works on 32 and 64-bit computers. At that time it was just an alpha version, but which painting already very well, especially by its low requirements, ideal for giving a second life to an old PC. This month, Remix OS has entered beta development phase, and Hipertextual we decided to try and explain to you step by step how you can install it on your PC, only or with Windows.
It is important to know that you have several options to use Remix OS: you can use it from a USB flash drive without installing it on your hard drive, or you can install it along with Windows.
Requirements
A flash drive of at least 8GB for the "Live" version or the same available space on your hard drive if you plan to use it with Windows.
You need to have Windows 7, 8, or 10 Windows to run Remix OS installation tool. If you use OS X or Linux can also install OS Remix, only that in this article we focus on the version for Windows.
Download the Remix OS you corresponding from the official site.
Remix OS has two versions, one 64-bit compatible with UEFI BIOS and Legacy. And one 32-bit, only compatible with Legacy BIOS, i.e. the old who do not have Secure Boot and UEFI.
Installation
The installation process is incredibly simple. Remix OS download includes a compressed file in both the image of the operating system, and the tools required for installation. The only thing you have to do is unzip the download to the directory of your choice and you're ready to start. Make sure you also have disabled Secure Boot options to your BIOS, if it is to have it.
Running the application installation-remixos-tool.exe
Now, within the Setup program you will have to choose the image of the operating system "Remix_OS_for_PC_64.iso" file. Then select if you use your hard drive or USB drive, choose the drive letter, and finally press OK.
Wait until the process and restart your computer.
The installation on the hard drive takes 15 to 20 minutes. Perhaps more depending on the computer.
Boot
Depending on if your computer starts up through UEFI, or Legacy mode, the way to start Remix OS will change a little. If you have UEFI, Remix OS will be shown in the Windows Startup menu. If it is an older computer, simply choose USB as bootable disk until you start Windows. Just when the manufacturer mark appears on the home screen, just press ESC, F2, F4, F11, or F12 keys. It depends on the brand of your PC.
Before starting Remix OS will ask you if you want to use the system in resident or guest mode. The first stores changes and configuration, as well as save your files. The second does not save anything, as if you had never used the system once you restart or turn off your computer.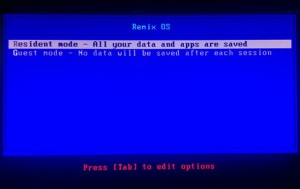 Remix single OS is available in Chinese and English, so you will have to choose between these two languages before. You must then accept the user agreement, configure your Internet connection, and finally wait a few seconds until you see the desktop.
Install Google Store Play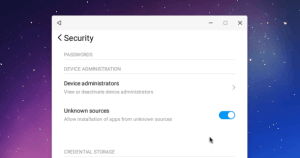 From Remix OS go to security settings and allows installation of applications from unknown exact.
In this way you can install any APK on your PC.
Only follow these steps if you are using OS Remix in resident mode, otherwise no changes will be saved.
Download the APK of Google Mobile Services from this group of Google.
Open the downloaded file, and expected completion of the program download and install Google services.
Restarts.
You should now see the Google Play in your list of Remix OS applications.
In any way, provided that you allow the installation of applications from unknown sources, you can install any APK. What not while using any Google application, you can almost anything at your disposal sites as APK Mirror.
Note: Remix OS is still an operating system under development, you can file bugs, although in my experience ran luxury. However, it will not be compatible with any computer on the market, and if you have problems to start, chances are that your CPU is simply not supported.